Happy happy birthday to the Cut Shoppe!! Each of the members of the Design Team are giving away one of our favourite cut files so make sure you visit the other blogs too!  Plus, there's a coupon code for today and tomorrow only TCSBDAY1
It was really hard for me to choose which cutfile to give away but I ended up going with the very first one I ever used, before I was even on the design team.  I don't think it will surprise any one who knows me even in the least that I'm choosing this oldie, but goodie, with a TARDIS!!!
(this layout is a scraplift from Wilna Furstenburg)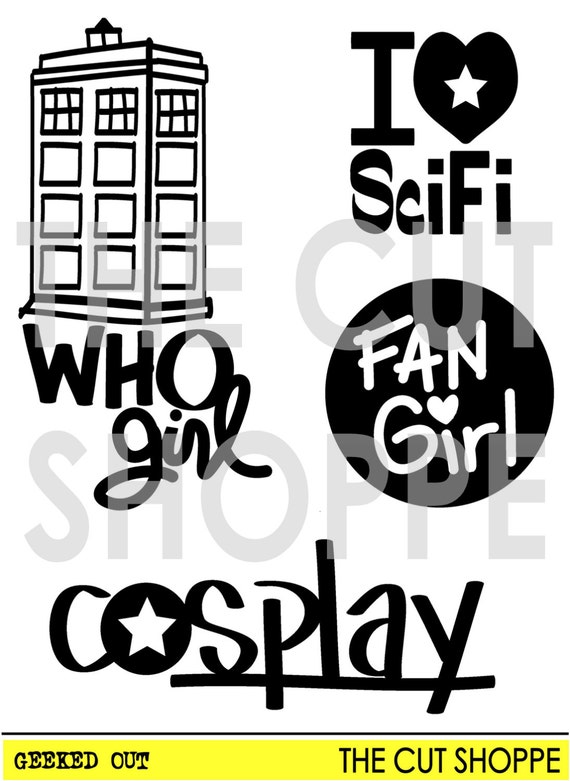 It's called GEEKED OUT, awesome right? 
To win all you need to do is:
1.  Sign up to my email list (you'll get a free class!) over in the side bar on the right :D
2. comment below with either your favourite Doctor Who Episode, or if you aren't a Doctor Who fan, well, sorry but we can't be friends!  
Haha, just kidding but seriously go watch it!! (the girl in the fireplace or the one with Van Gogh will get you hooked for sure!) but in the meantime you can tell me your favourite cutfile from the Cut Shoppe instead.
The giveaway will close Tuesday, midnight pacific. :D
To see the other giveaways, visit the other design team members' blogs:
Sheri Twing
Gina Lideros
Kat Benjamin
Tarrah McLean
***********
And here are a few of the layouts that I've made with other cut files from The Cut Shoppe. 
---